A Holistic and Integrative Approach to Pediatric Pelvic Health
For therapists who want to be a resource for children/teens and their families.
Is this where you are in your journey?
You don't have the basic foundational knowledge about the pelvic floor and how it functions to treat the pediatric population. 
You are not sure how to support children who are from neurodiverse backgrounds which may contribute to your overwhelm of treating them.
You are uncertain on how or when to incorporate various

sensory strategies with pediatric pelvic health clients who have bowel and bladder dysfunction (specifically targeted for the 8th sensory system- interoception).
You don't know how to best educate parents and children about the sensory system. And you are not sure how to motivate parents/caregivers to be committed and actively involved in the therapeutic plan of care.
You don't know what strategies to use in order to support your client with changing behavior patterns that may be affecting their bowel and bladder function. 
You are uncertain on how to best communicate with other healthcare professionals the needs of your client as it relates to pelvic floor challenges.
You want to be more clear on what "step by step" process looks like in real life, from Intake, Pediatric Pelvic Floor Evaluation, to Treatment Session and finally Discharge.
You don't know what to include in documentation for  pediatric pelvic floor evaluation reports and treatment notes. And you are not sure how to bill appropriately for pediatric pelvic floor services.
now, Imagine if you could…
Be more confident
Feel confident, competent, compassionate, and equitable when providing pelvic health treatment to your pediatric clients that have bowel and bladder challenges with  individualized sensory strategies and holistic and integrative approaches to their care. 
Be an expert resource
Be an expert resource to families that are currently struggling with the traditional medical system and getting the runaround or the "let's just wait and see" excuse.
Specialty knowledge
Have access to pediatric pelvic health knowledge that is not made available to you during your formal education to become a therapist.
Mind-body-spirit essence
Offer alternative ways to treat bowel and bladder dysfunction in your client while developing the mind-body-spirit essence of the child.
Empower the whole family
Help and empower the whole family unit to make transformational change that transcends just the physical, but also takes into account the social and psychological aspects of being human. 
Utilize a framework
Utilize a framework to be able to smoothly go "step by step" in the process of screening, evaluation, and treatment for pediatric pelvic health clients like an experienced therapist. 
I have been home for 5 years taking care of my kids and I was nervous about taking the time to learn so much new information in a new practice setting, but the course met my expectations and I learned quite a bit!
The most important thing I learned in the course was the way to apply PF therapy to children – the way to explain it to children, connections to other diagnoses, and treatment options. I loved Quiara's sensory assessment and going through the PPH OT evaluation. I've taken Lindsey Vestal's OT Pioneers course, so it's such a great addition in learning how to eval and treat PPH in children. This course is so different, but so complimentary!
Wonderful course! I really appreciate the time and energy Quiara spent to put such an informative, thorough course together. It was very well-rounded yet digestible, and I like that she gave practical information that I can put into my practice immediately!
Quiara Smith has been practicing as an Occupational Therapist for over 12 years.
She was first introduced to pediatric pelvic floor therapy in her job as an outpatient pediatric OT at Lucile Packard Children's Hospital at Stanford.
She worked in various settings including hospitals, schools, an equine center providing hippotherapy as a treatment tool and outpatient clinics. Her pediatric experience encompasses serving infants, toddlers, children, and adolescents with various medical conditions and diagnoses.
Realizing the social, emotional, and psychological challenges that pelvic floor dysfunction places on children and families, Quiara decided to niche down her private practice to exclusively treating children and adolescents with pelvic floor dysfunction and toileting challenges. Quiara utilizes a holistic and integrative approach to pediatric pelvic floor dysfunction.
Degrees
Bachelor of Arts in Sports Medicine
University of the Pacific, Stockton, CA (May 2006)
Master of Occupational Therapy
Samuel Merritt University, Oakland, CA (December 2009)
Trainings
YogaEd Teacher Training
Certified Yoga teacher to instructed K-8th grade children (July 2013)
YogaEd Teacher Training
Certified Yoga teacher to instructed 9th-12th grade children (September 2014)
Certifications
Integrated Listening Systems (iLs) Practitioner Certification
(August 2015)
SOS Feeding Approach Workshop/Certification
(December 2015)
Professional Biofeedback Certification Course
(December 2016-January 2017)
AHA Level I Hippotherapy Certification
(April 2016)
Bergin University of Canine Studies
Facility dog training in order utilize Canine Intervention Therapy/Animal Assisted Therapy Intervention in Occupational Therapy clinical practice (April-May 2017)
I am not a pediatric therapist but would like to expand my expertise so I left the course feeling more confident in the skills required to assist this population. The most important thing I learned during the course that will help me in my practice of care is how to assess and tie in other areas of OT that may require out-sourcing/referrals (Sensory, feeding, etc).
Why this is the best Pediatric Pelvic Health course for Therapists
You will be a specialist
You will be a specialist that utilizes holistic and integrative approaches to pediatric care.
Receive the best support
You will be supported by an experienced Pediatric Pelvic Floor OT specialist and have access to her approaches and systems.
Have the families on your side
You will be confident in integrating caregivers in the therapeutic plan of care.
Mindful of DEI
You will be mindful of diversity, equity and inclusion (DEI) when treating children and their families.
My favorite thing about this course was Quiara's calm, holistic approach! I also really enjoyed the case studies and examples discussed during the Q & As at the end as well. Quiara made me want to research and learn more. : )
We had really wonderful experiences working with Quiara both at Aloha Integrative Therapy and earlier at Stanford Children's Health.
It was very difficult for my young teen to come for treatment. Quiara created an environment that was safe for my daughter.
At Stanford, my daughter did two courses (6 or 8 sessions each time) of occupational therapy with Quiara where they worked on multiple aspects: biofeedback, physical exercises, strategies for managing her health long term and throughout the school day, exercises she could do at home, as well as some yoga to increase the mind body awareness and train the muscles to coordinate.
When we needed another course of treatment two years later, we sought Quiara out at Aloha Integrative Therapy. Quiara is that special.
Linda R.
Working with Quiara was one of the best things we did! My 4 yr old was struggling with constipation and withholding. We worked with Quiara online and at the same time saw an in person OT locally. After we started with Quiara, my daughter made huge progress. Within a couple months, she was starting to go potty without resistance. This has made our lives so much less stressful. Quiara used social stories and her dog Nelly to connect with my daughter and she loved it! Then Quiara gave me easy things to do with my daughter to help her. It's so amazing how one small thing can make a big difference. I'm so glad that I found Aloha Integrative Therapy, because I was at my wits end and almost ready to give up on finding a solution!
Laura H
Quiara is not only extremely knowledgeable and helpful, she is very kind and generous with her time. Her passion for what she does shines through. My experience with her was nothing but positive and I would definitely recommend her!
Gretchen D.
One of the things that I love the most about my job is to be able to read these clients stories after working with them.
Being able to TRULY transform the life of these children, teens and families is what motivates me to keep going and always be a better practitioner.
I want to help you receive testimonials like these ones and be able to help the pediatric patients in your community too.
Module 1
Introduction to pelvic floor anatomy and function – what it is and how it works

Evaluation and assessment of a pediatric pelvic floor client (intake, the use of the checklist and evaluation, goal setting and billing)

Sensory processing and sensory integration I.
Module 2
Sensory processing II (How to utilize the checklist, once you find differences, what activities to do focused on neurodiverse population)

Theories to utilize in clinical practice (what theories Quiara uses to formulate her goals around what is happening). Example: how to

integrate parents/caregivers

in the therapeutic plan of care.
Module 3
Complementary and alternative medicine practices

Developing therapeutic use of self with holistic and integrative approaches, how to make referrals or how to talk to other health care providers that are on the team of that client.
Q&A Sessions
Two 60 min classes on September 7th and November 17th 2022, 9am PDT.
Have all of your questions answered by Quiara in a live session.
As soon as you sign up you will have immediate access to the course. You will have 6 months to watch the course as many times as you'd like.
In addition to the classes, you will have access to other support materials such as PDFs, templates, and everything that will help you be a better Pediatric Pelvic Health Therapist.
Quiara is an amazing wealth of information. She presents it in a clear and easy to understand way and is very thoughtful in her approach. I can't say enough about how much information and content I took from this course. She is wonderful.
there are some Special Bonuses for You
Interview on Pediatric Nutrition with Iffy Omesiete
Certified Nutritionist
This interview with Iffy is an amazing bonus that we are excited to share with you. This interview is filled with so many wonderful "gems" from a very experienced pediatric nutritionist. Iffy takes the time to answer FAQ's that surround the topics of: gut health in kids, soluble and insoluble fiber, the role of sugar in our food and how that affects the gut, food recipe ideas, and which foods a child who is experiencing constipation can benefit from consuming, and so much more! 
Ifeyinwa (Iffy) Omesiete is a certified Nutritionist with a Bsc in Nutritional Sciences from the University of Minnesota-Twin Cities, USA.She consults at various hospitals for children of all ages; where she treats medical and dietary ailments. She creates and introduces innovative recipes designed to improve a child's diet based on their diagnosis, physical activity and age requirements. Her experience ranges from picky-eaters to the management of genetic and chronic diseases.She co-founded the PEDS Nutrition Challenge; which is an online platform that educates parents on the importance of proper nutrition, effective feeding techniques and must-have skills designed to introduce a child to a variety of wholesome meals between the ages of 6 months-6 years.Through her social media platforms, she educates and shares her personal experiences on how to live in the modern world, whilst raising healthy and well-nourished children. One of her many goals is to relieve parents of the stress.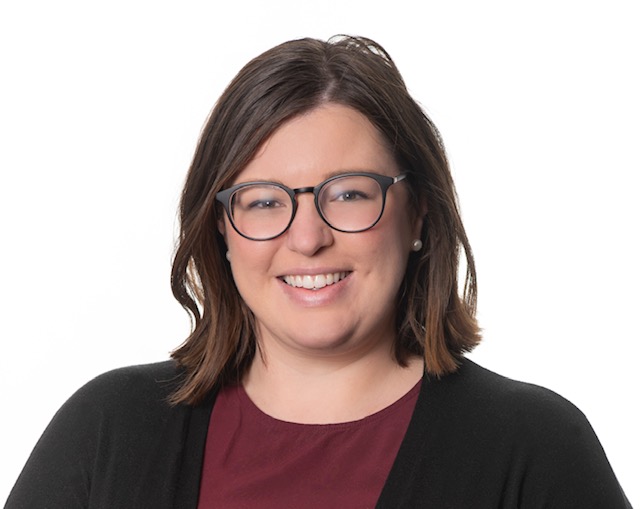 Lecture on Reflex integration by Ashlee Snyder-Cox
Occupational Therapist
Repetitive, automatic reflex movements are essential for the development of balance, mobility, vision, hearing, speaking, learning and communicating. When primitive reflexes are not integrated, children will display difficulties with various aspects of function, one area being bowel and bladder control. Ashlee will be sharing information on the importance of understanding the role retained primitive reflexes on bowel and bladder control. 
Ashlee earned a Master's in Occupational Therapy from Spalding University in 2013 and is currently working on a post-professional OTD. She has been working in pediatrics since graduation and currently works as an outpatient therapist at Children's Mercy Hospital in Kansas City, Missouri. In 2019 Ashlee pioneered the pelvic floor program for the hospital and has since grown the program to offer services at two locations serving families from Missouri, Kansas, Arkansas and Oklahoma. In addition to pelvic floor therapy, Ashlee's areas of interest include primitive reflex integration, handwriting, and sensory. Ashlee sits on the executive board for Kansas City Pediatric Alliance and is the Diversity, Inclusion, and Equity Co-Champion for the Physical and Occupational department. 
Infographic on Diversity, Equity and Inclusion by Katie Caspero
Founder of OT Graphically
Diversity, equity, and inclusion is such an important part of our work as healthcare professionals. Advocating for representation of diverse, equitable,and inclusive environments is imperative in our world today. Occupational injustice is something that must be considered when working in the field of occupational therapy. This is also an important consideration when we are serving clients and patients from diverse backgrounds and understanding how our biases impact the care we provide. Katie Caspero is providing an infographic that can give us ideas about how we can show up and serve our clients as a therapist, with the understanding of how racial microaggressions can color our lens as a practicing therapist. 
Katie Caspero is the founder of OT Graphically where she creates infographics of research to support clinicians being able to stay quickly up to date.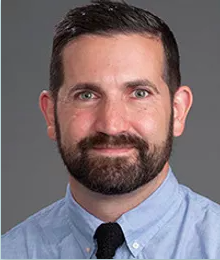 Support materials by Steve Hodges, M.D.
Associate Professor of Pediatric Urology, Wake Forest University School of Medicine and Expert in enuresis, encopresis, and toilet training.
12 Signs Your Child is Constipation
4 Truths About Bedwetting
Early Intervention is Everything
7 Super Important Rules for Potty Training Success
Created BedwettingAndAccidents.com, with health journalist Suzanne Schlosberg as a resource for parents, medical professionals, therapists, and teachers.
Materials respect children's feelings and intelligence and are grounded in rigorous scientific research. Their approach is based on the proven premise that virtually all cases of enuresis and encopresis are caused by chronic constipation — not by behavior issues, "deep sleep," an underdeveloped bladder, stress, or hormonal imbalance.
Dr. Hodges utilizes M.O.P. , which is an enema-based regimen that stops bedwetting and accidents far better than medication, alarms, or Miralax. And it's recommended by experts at Mayo Clinic. Pre-M.O.P. combines suppositories and laxatives and can save families from the financial and emotional costs of treating enuresis and encopresis.
Checklist of support tools you want to have in your practice by Quiara Smith
Pediatric Pelvic Health OT
Having the necessary treatment tools to provide holistic and integrative interventions for pediatric pelvic health clients is important. Let's get you started on the right path and organized with the "Holistic and Integrative Practitioners Support Tools Checklist".
Quiara Smith has been practicing as an Occupational Therapist for over 12 years in both California and in Hawaii working in various settings including hospitals, schools, an equine center providing hippotherapy as a treatment tool, and outpatient clinics. Her pediatric experience encompasses serving infants, toddlers, children, and adolescents with various medical conditions and diagnoses.
This course was wonderful! I learned a lot, and am excited to have this knowledge as a part of my OT toolbox!
YOU GET 400+ MINUTES OF CLASSES, 2 Q&A SESSIONS, TEMPLATES, CHECKLISTS, VIDEO TUTORIALS, 5+ BONUSES AND MUCH MORE…
Quiara is an excellent teacher and I learned so much! She has so much knowledge and shares all of her pearls of wisdom. I loved all the resources she provided. I highly recommend her course!
Do you have any questions?
When are the classes going to happen?
Most of the classes are already recorded and available for you.
Live Q&A sessions will happen on September 7th and November 17th 9am PDT, and you will have access to the recording.
I treat pelvic floor/women's health clients currently and don't treat children yet, can I take this course?
How does this course differ from other pediatric pelvic floor courses that are being offered?
This course teaches therapists about holistic and integrative approaches to pediatric pelvic care, which focuses on the mind, body, and spirit connection of the child/teen, as well as their parent(s)/caregiver(s).
It will teach complementary and alternative medicine (CAMs) practices  as it relates to pediatric pelvic health.
It also focuses on the development of the therapist who is providing this valuable service to the pediatric pelvic health client and their family unit. 
Do I need to have experience with utilizing sensory processing/sensory integration strategies to be able to take this course?
No, I will go over the foundational aspects of sensory processing/sensory integration. If you are experienced with this area of practice, you will be able to make connections between your experience and the topics that I'll cover in the course.
What happens after I join?
You will receive immediate access to the members area where you will find all of the support material, lessons and bonuses.
Will the course be approved by credentialing agencies/AOTA for CEUs?
Currently the course is not approved by credentialing agencies or AOTA for CEUs.
How long will I have access to the course?
You will have access to the course for 6 months.
Do you take payment plans?
No payment plans are available at this time. However, you can pay using Paypal.
Do I need to be practicing mindfulness already and yoga to be able to be a successful pediatric pelvic health therapist?
No, you do not need to have a mindfulness or yoga practice already to be successful as a pediatric pelvic health therapist. You will learn the foundational aspects of how to create a personal mindfulness and yoga practice for yourself, so you will be able to guide your clients through mindfulness and therapeutic yoga exercises that focus on the pelvic floor and so much more.
If you have experience already, excellent, you will be able to weave in your experiences into your journey as a pediatric pelvic health specialist. 
I don't really know that much about the pelvic floor anatomy, is this course going to be too advanced for me?
Absolutely not! I will cover the basics of pelvic floor anatomy and the urinary and digestive system as it relates to common bowel and bladder dysfunction that I see in my practice.